Boise, Idaho
The largest city in the state of Idaho the city of Boise is located in Ada County and holdes the State Capitol building. With a population of just over two hundred thousand people it is one of the most densely populated parts of the state but is still one of the greenest state capitols in the country.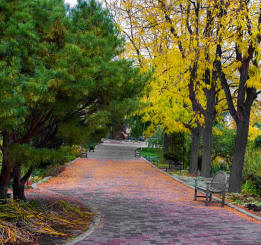 By Charles Knowles [CC BY 2.0], via Wikimedia Commons
Home of many famed people including Torrie Wilson, Robert Adler and Gene Harris it continues to be one of the fastest growing cities in modern America.
Named after the Boise river which runs through the city, and offers the many wildlife and recreational environments of which Barber Park is just one. People travel from all over the state and from other parts of America to experience the quiet hospitality of the people of Boise, the green spaces of the garden city with its many tree line boulevards and walks.
It is a popular place to wed for those in the state and there are a range of wedding venues in Boise that go from the simple event center at Barber Park to the sophisticated offerings of many of the hotels in and around Boise.
Barber Park - Unofficial Guide - Floating - Event Center - Tube Rental
For more information please go to the Ada County Parks & Waterways website: https://adacounty.id.gov/Parks-Waterways